Founded in 1998, the Codorus Creek Watershed Association is a membership-based, charitable nonprofit watershed organization committed to restoring and protecting the Codorus Creek and it's biodiversity, habitat and environs, for future generations.
CCWA is governed by citizen-volunteer board of directors who hold regular business meetings in January, April, July, and October. Our regular meeting are held from 7:00 to 9:00 pm at the York Water Company (Mt. Rose Ave. facility), and are open to the public.
Landowners in the Codorus Creek watershed are encouraged to join CCWA and get involved!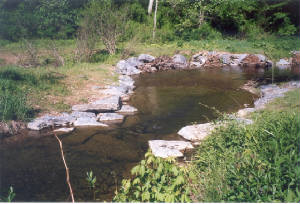 East Branch Codorus Restoration Project