Watershed Awareness Education & Outreach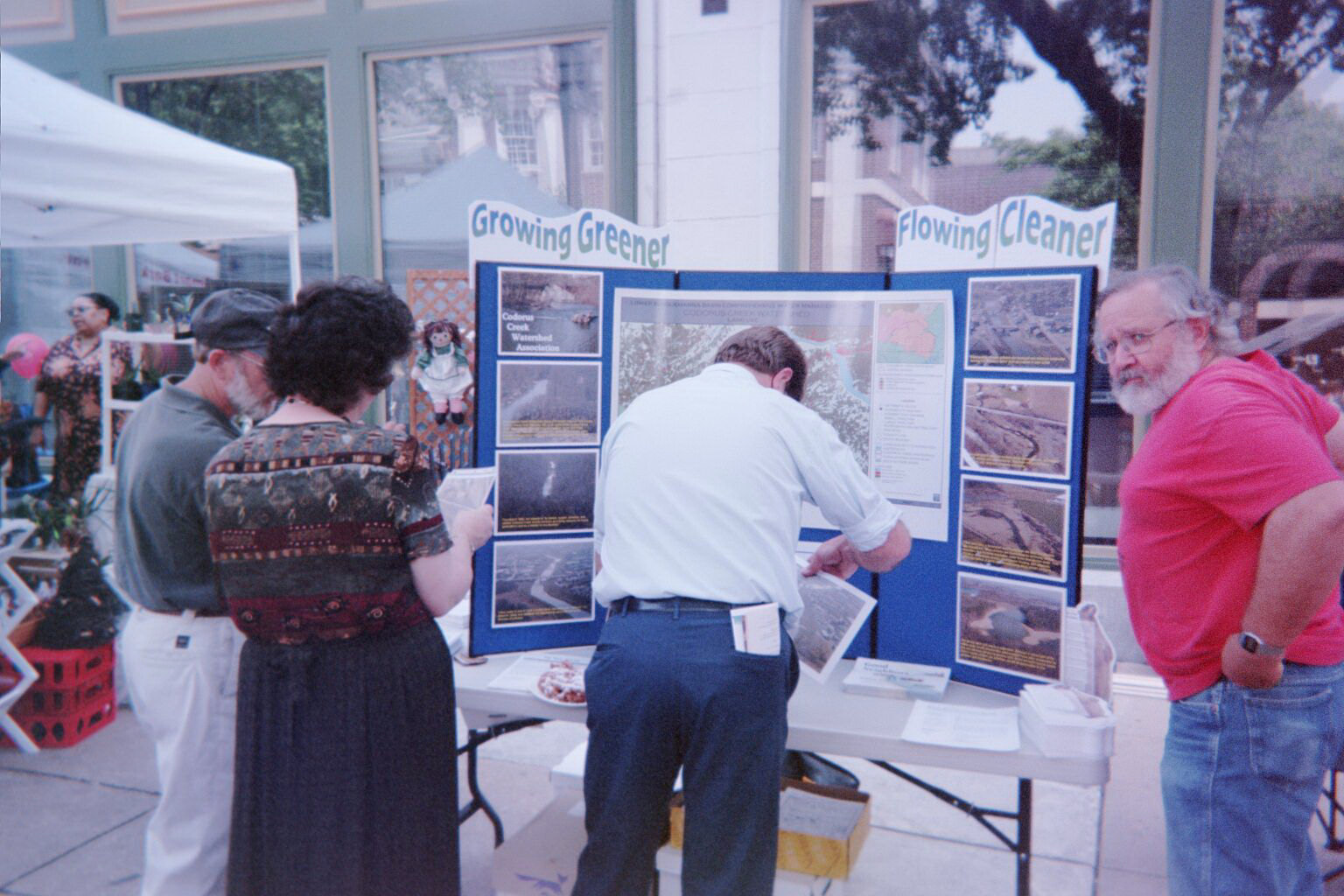 Old York Street Fair May 2002
Codorus Watershed Education Project
The Education Committee's watershed education project is underway. The theme is "The New Legacy - Three Creeks. One Watershed". Conceptual design is being developed. Components of our watershed education program are:
Watershed awareness school curriculum based upon the Environment & Ecology academic standards
Multi-media presentation (30-60 minutes) with educational material handouts
Portable, interactive and interpretive exhibit display of the Codorus Watershed's history, resources and uses
Static exhibit will be displayed at the York County Solid Waste Authority's Environmental Education Center when not at a school, library or other location
Opportunity for CCWA members to volunteer and get involved! We need your ideas and input. Help is need with design, development, fundraising, and construction. Our goal is to complete CWE project by the beginning of 2004-2005 school year. To get involved, contact Jeff Hamon at 225-4000.